Find Out Why Geneva College is at the Supreme Court
By Alliance Defending Freedom
www.adflegal.org
Geneva College v. Burwell
Geneva College
Founded in 1848 by the Reformed Presbyterian Church of North America, Geneva College is no stranger to ­­taking big risks for the sake of Christ. In its earliest years, under the guidance of the school's motto, "Pro Christo et Patria" ("For Christ and Country"), and believing that the Bible rightly condemns slavery, Geneva College played a role in helping slaves escape to the north through the Underground Railroad. Students smuggled slaves in their covered wagons on their way to freedom in Canada. Even the president of the college hid slaves on his property to help them escape.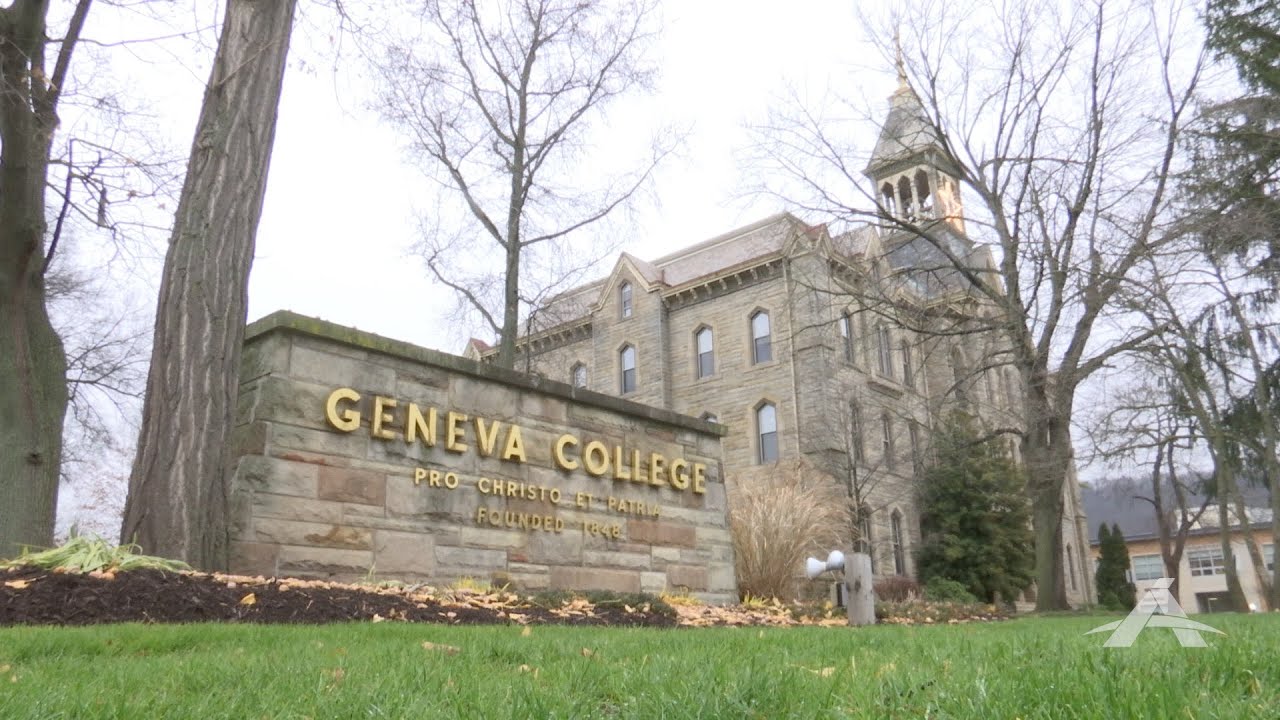 After the end of the Civil War in 1865, Geneva College opened its doors to freed southern slaves and became one of the first colleges to admit women to a full degree program. Now, more than 150 years later, it is once again standing strong on its motto and facing a new, modern-day Goliath.
In August 2011, the Obama administration rolled out a new mandate requiring employers, regardless of their religious or moral convictions, to provide coverage for, among other things, 20 abortion-inducing and contraceptive drugs and devices as well as sterilization under threat of heavy financial penalties through the IRS.
Because the college was founded on the Christian faith and believes life begins at conception, Geneva College knew it could not provide the mandated coverage of abortion-inducing drugs. In February 2012, Alliance Defending Freedom filed a lawsuit against the Department of Health and Human Services on behalf of Geneva College. In June 2013, the district court suspended the enforcement of the abortion-pill mandate against the college's student plan, and then, in December, the employee plan.
By the time of its loss at the U.S. Supreme Court in Burwell v. Hobby Lobby in 2014, the Obama administration had created an alternative method of complying with the mandate (an "accommodation") for non-profit religious organizations that objected to providing contraceptives and abortion-inducing drugs and devices as part of their employee healthcare coverage.
But this still wasn't enough.
The so-called "accommodation" still gives access to the objectionable drugs and devices through the college's insurer and health plan – the very thing the college objects to.
In November 2014, the administration appealed the district court decision to the U.S. Court of Appeals for the Third Circuit, which ruled for the government.
Undeterred, the college asked the U.S. Supreme Court to take up their case. On November 6, 2015 the Court agreed to hear its case and six others challenging the mandate.
The case will be argued in March of 2016 with a decision expected in June.